15 October 2018
Trans Pacific Partnership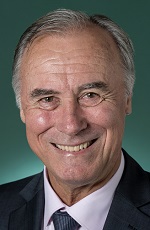 Mr ALEXANDER (Bennelong) (11:41): I thank the member for Forde for bringing forward this important and timely motion. Allow me to start with a simple proposition: free trade is good. The more nations we can trade with, the more nations we can export to and the more goods and services we will have access to. Free trade also fosters friendship between countries. History has taught us that countries that trade with each other don't fight with each other. However, we are seeing on a global scale the tensions that arise when countries retreat towards protectionism and the damage that this can do to all parties. We must stand up for the principles of free trade and openness.
Trade has contributed one-quarter of Australia's economic growth over the past five years, with one in five jobs being trade related. The government will continue to pursue its firm commitment towards a free trade environment that has helped deliver an enviable record of economic prosperity and growth, job creation and a high standard of living. At a time when there is a questioning of the value of the international rules based approach to trade—an approach that has had bipartisan support in Australia and has underpinned our growth for decades—the TPP-11 is an opportunity to demonstrate our support for open, liberalised markets in the Asia-Pacific. The TPP enshrines these principles between 11 countries across the Pacific—Australia, Brunei, Canada, Chile, Japan, Malaysia, Mexico, Peru, New Zealand, Singapore and Vietnam. These countries are our friends. Some could easily become our rivals if we do not work to foster our relationships. There are countries with which we have comparatively little trade, but that will increase exponentially when this treaty comes into effect.
The TPP-11 is one of the most comprehensive trade deals ever concluded. It will eliminate more than 98 per cent of tariffs for 11 countries, with a combined GDP of more than $13.8 trillion and close to 500 million consumers. Australia's farmers, manufacturers, service providers and small businesses—all exporters—are the big winners from this FTA because it will be easier to sell goods and supply services in a free trade area that spans the Americas and Asia. In 2017 nearly one-quarter of Australia's total exports, worth nearly $92 billion, went to TPP-11 countries. This will continue to grow as tariffs tumble under the TPP-11.
The TPP-11 is the first regional trade agreement to contain a dedicated SME chapter, which encourages small and medium enterprise participation in government procurement in TPP countries. The agreement also creates common, transparent trade and investment rules among TPP-11 countries, making it easier for small companies to navigate the region. Recent modelling shows Australia is forecast to see $15.6 billion in net annual benefits to national income by 2030. This sort of boost to our nation's income means more jobs, higher wages and greater investment into further areas of business and jobs growth. Critically, the TPP-11 improves access to markets where Australia already has FTAs, such as Japan. For example, it will build on our existing bilateral FTA, accelerate reductions in Japan's tariffs on Australian beef and eliminate a range of Japan's cheese tariffs. This will add to the long list of countries this government has signed free trade agreements with, like Canada and Mexico. This gives Australian exporters preferential access to two of the world's top 20 economies for the first time. It's important that we ratify the TPP-11 as soon as possible to lock in the forecasted benefits and provide every opportunity for our producers and exporters to secure new market access opportunities under the TPP-11.
This government has signed more free trade agreements than any other government before it, and we are seeing the benefits, as our economy continues to grow. Our firm commitment to trade has seen the recent securing of key trade agreements with Indonesia and Peru. China, Japan and Korea all remained major export destinations for Australian goods and services in 2017-18. The free trade agreements with these countries and all involved with the TPP will continue to deliver tangible benefits for ordinary Australians for decades to come.